Brown sugar bubble milk tea is a quintessential Taiwanese delicacy. It is flavorful, sweet, and has a rich taste, almost every Taiwanese had tried it at some point in time. This year, Taiwan hosted the International Bubble Milk Tea Forum for the first time, demonstrating the market's expectation and love for this beverage.
In recent years, the bubble tea fad has been trending across the globe, and many people are in love with this Taiwanese beverage. In the first half year of 2019, the export volume of bubble in Taiwan had reached 26,823 metric tons, an annual growth rate of nearly 90%; and the export value of bubble was 49.5 million US dollars, an annual growth rate of 116%.
According to The ASEAN Post, in 2018, the bubble tea market in Southeast Asia has grown 30 times. Moreover, Allied Market Research's study showed that the bubble tea industry is expected to grow by almost $2 billion to $4.3 billion by 2027. There is no doubt that the world is already crazy about the bubbley beverage.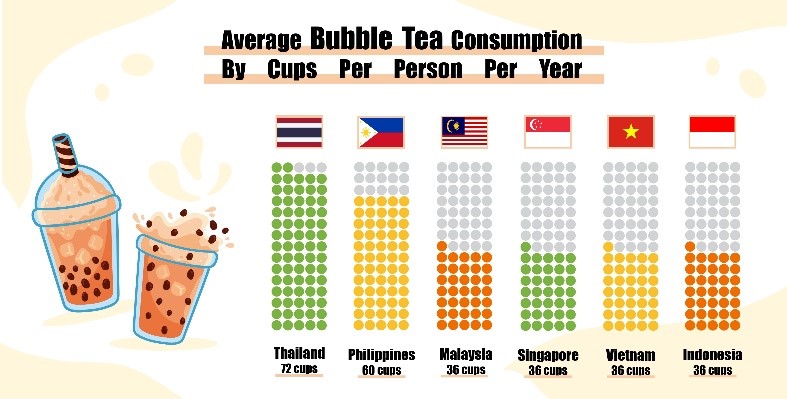 However, because of the COVID-19 pandemic this year, impacts of travel restrictions and local lockdown measures have forced many businesses to shut down their operations. So what does this mean for the bubble tea lovers around the world? How are we going to satisfy our sweet indulgence while keeping ourselves socially distanced and safe from the virus that has ravaged the world?
Fear not, bubble nation! Gemfont has come up with a recipe that can be easily recreated at home, using common bubble tea's ingredients that can be purchased from beverage stores and your local supermarket. It only takes a few minutes to make a cup of brown sugar bubble milk tea, and the flavor would be just as good as ones from your favourite teashop. In addition, Gemfont's recipe included a special tofu pudding – a popular Taiwanese national delicacy – added to the drink, giving the bubble tea even more layers of texture and a unique twist in flavor.
Now, let's take a look at the steps of making "brown sugar bubble milk tea with tofu pudding"!
1. First, mix the Sparlar Tofu Powder with boiling water in a 1:5 ratio. Decant it into the cups slowly and gently, and let it cool to set.
2. Add Sparlar Muscovado Syrup to the tapioca pearls before they are added to the drinks, just about 5% would be enough, and give it a good mix. This will really accentuate the brown sugar flavor of the pearls.
3. Pour Sparlar Muscovado Syrup along the side of the cup. Turn the cup as you pour, and let it slowly trickle down to the bottom. Then use a spatula and spread the syrups evenly.
4. Take a few spoonful of tapioca pearls and add them into the cup. Finally, add ice, milk, and the tofu pudding we made from earlier into the cup. Done! Enjoy your delicious drink!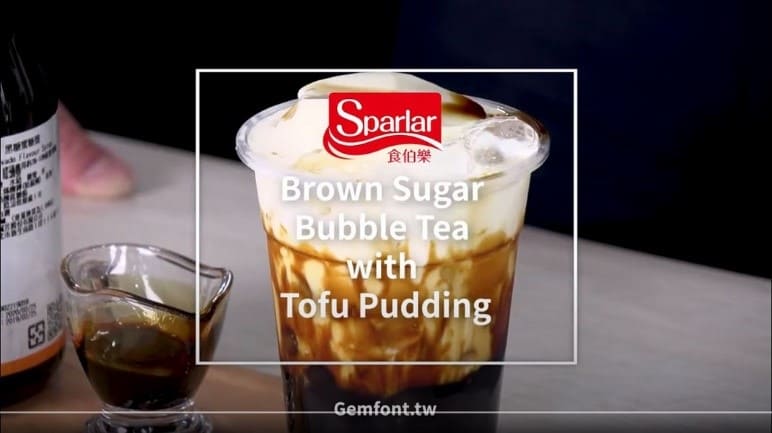 Very easy, isn't it! Now you can enjoy the fun of DIY and your hand-made bubble milk at the same time! If you prefer a dessert instead, you can simply sprinkle some brown sugar sauce on the tofu pudding and serve it with yummy bubbles as an afternoon snack!
If you're looking for something different, you can try Gemfont's various flavoured syrups, such as vanilla, roasted nuts, Malt Whisky, and so on, to create your own special signature bubble tea flavour!