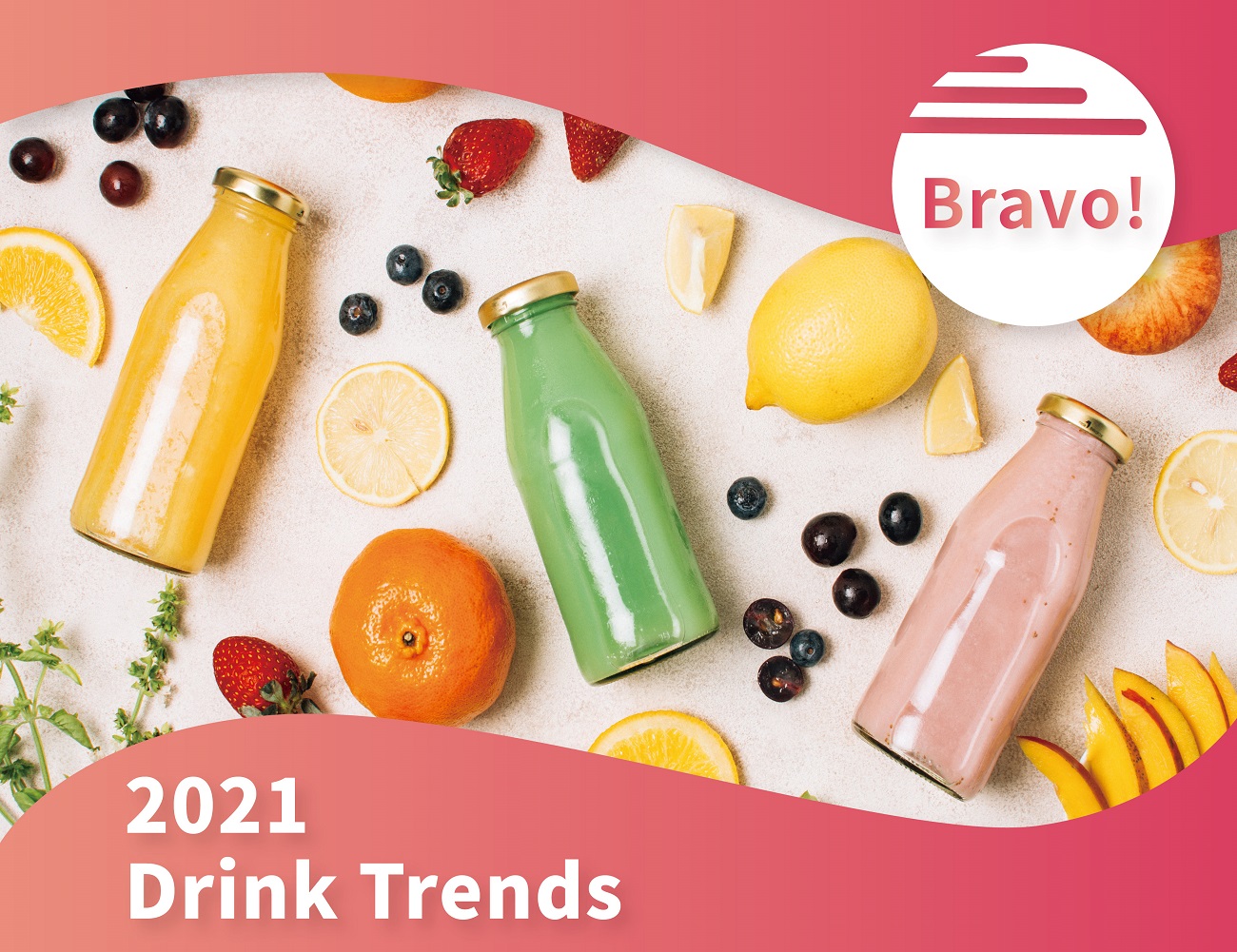 As coronavirus became a global pandemic and caused serious public health crisis, there is no doubt that the megatrends for 2021 in the beverage category will be centered around healthier, cleaner, and more sustainable options. COVID-19 has made people think far more carefully about their health and the health of their loved ones.
"For example, acerola cherry has become more popular lately for its vitamin C content, which is associated with immunity and health," says Kristen Wemer, director of research and development of a beverage development company named Flavorman."Obviously, these are hot topics right now so the next generation of beverages will reflect that," she says.
According to research by the Hartman Group and Innova Market Insights', 60% of surveyed global consumers are looking for food and drink products that support their immune health, and 46 percent of the respondents expressed interest in trying functional beverages.
With health at the forefront of most people's minds, consumers are thinking far more carefully about what they drink. Now, Let's take a look at 2021 beverage trends!
1. Low- or no-alcohol beverages gain popularity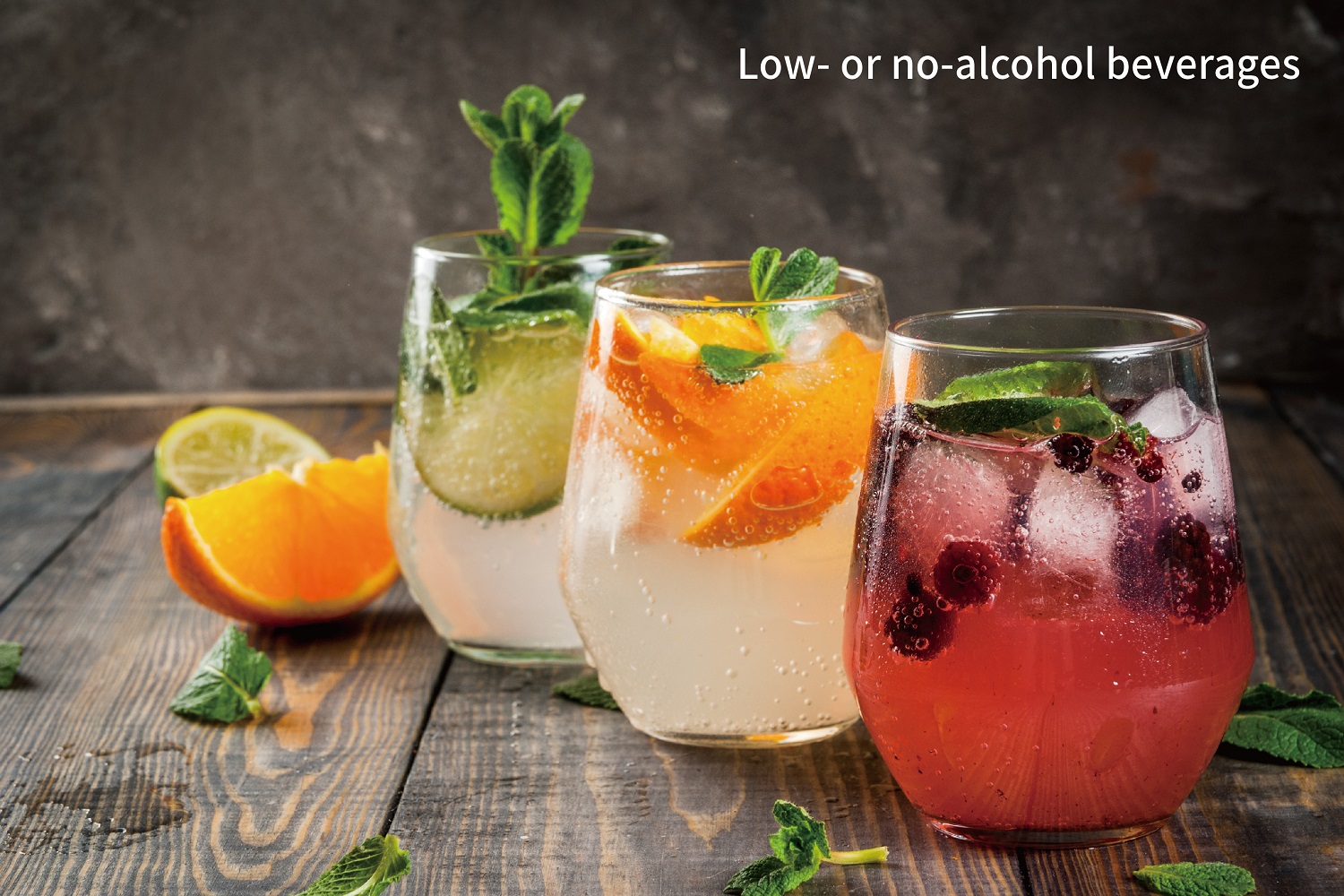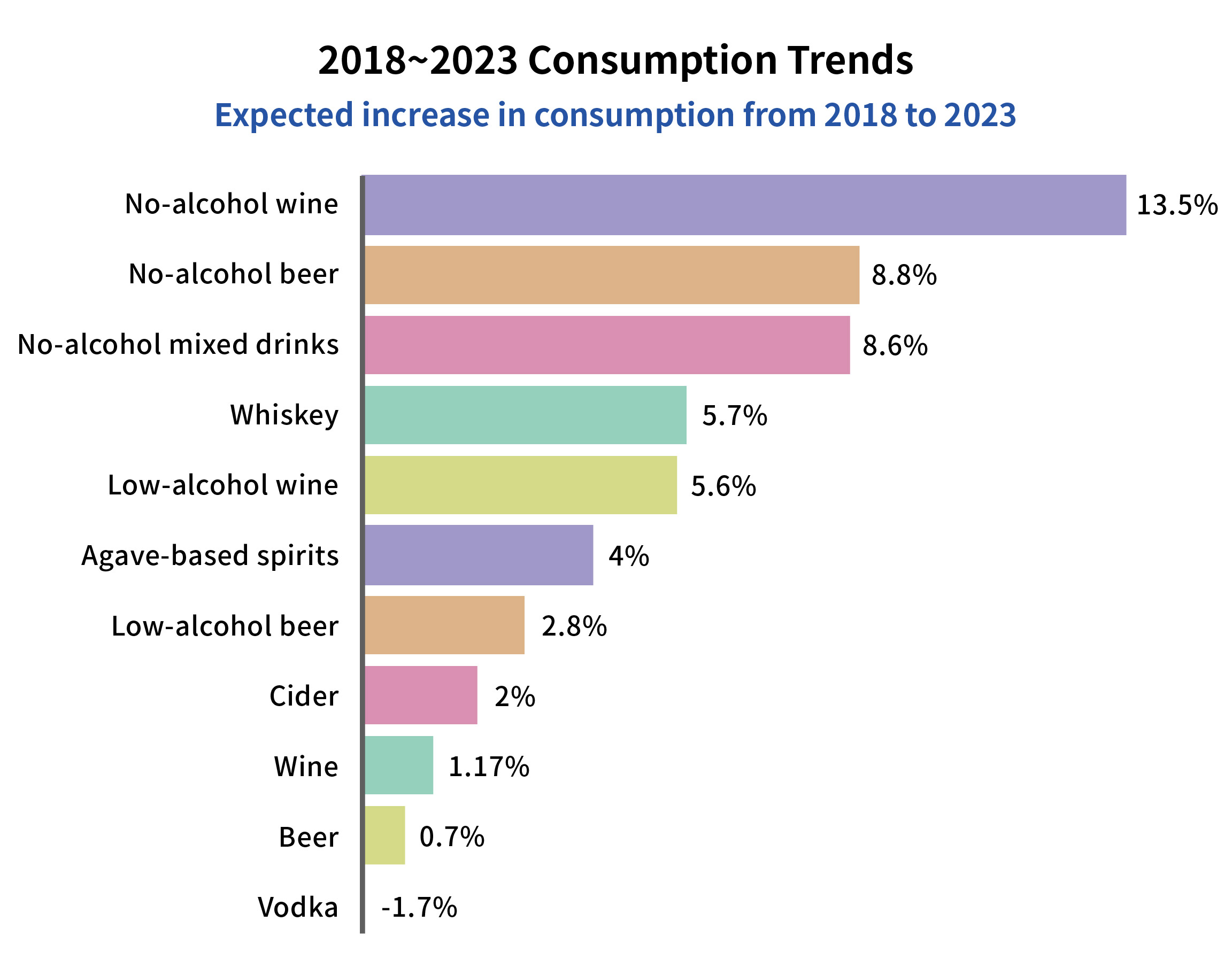 With interest in low and no alcohol by volume (ABV) drinks skyrocketing over the last few years, more and more people are looking for a middle ground between tee-total and drinker, between functional and indulgent, between high-quality and convenience, and they are willing to pay more for these products that are healthier and have higher-quality.
COVID-19 is transforming people's relationship with alcohol, and has made us think far more carefully about our health.
According to an Opinium survey, about 14 million people were trying to manage or stop drinking alcohol during the lockdown in the UK. Moreover, a small but significant proportion (6%) said they had stopped drinking entirely. Other trends included the emergence of drink-free days, adopted by 14% of the population in the United Kingdom.
So do you fancy a low- or no-alcohol beverage too? Try adding some Sparlar's Flavored Syrups or Gourmet Sauces into your drink, you'll find it unexpectedly tasty! The combination of Sparlar's products and other ingredients can be truly amazing!
Here are some examples of the application of Flavored Syrups and Gourmet Sauces (click on the picture to view the recipes)!
2. Fermented drinks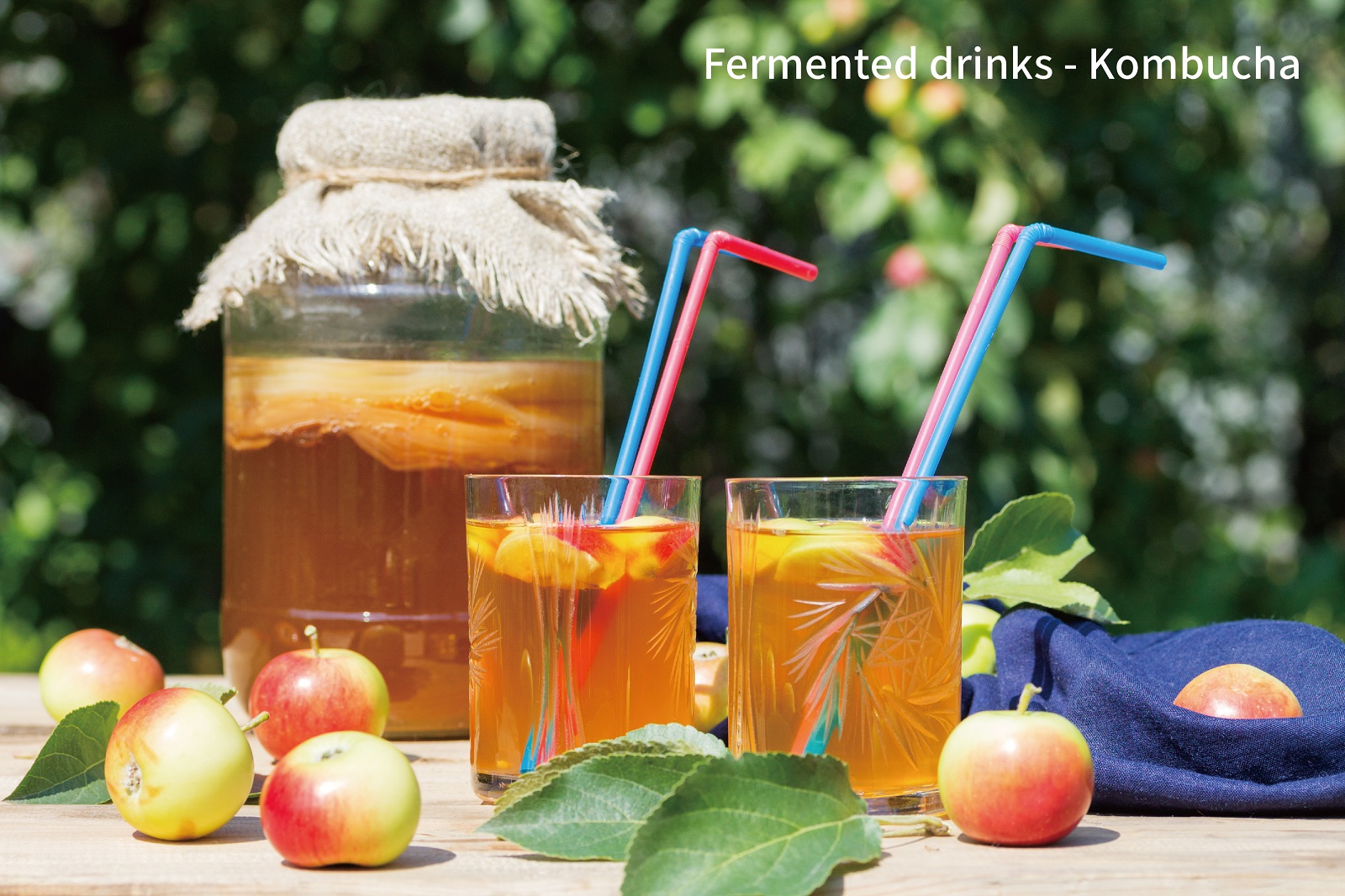 Fermented drinks - Kombucha
Increased awareness on the importance of fueling our body with quality and nutritious food and drinks is driving a rapid growth in fermented beverages, occupying a significant portion within the functional and healthy drinks category.
Many companies have launched innovative products to attract customers. Health promoting characteristics of the product have also led to an increased consumption.
Fermented beverages have occupied a significant portion within the functional food market. Probiotic beverages are expected to achieve over $77 billion in sales by 2025, almost doubling the revenue generated worldwide in 2018. Among the category of fermented drinks, kombucha made from tea has been topping the leader board for several years.
The global market for fermented beverages can be classified on the basis of raw material, type and region. The raw materials used for the production of the fermented drinks are fruits, vegetables, grains, tea, milk and others such as honey, nuts, etc. Vegetables and fruits are expected to be the major constituents of fermented drinks in future. Fermented milk beverages are made from the milk of cow, goat, sheep, camel, and others.
3. Domestic, exotic fruit flavors create tastes that "travel"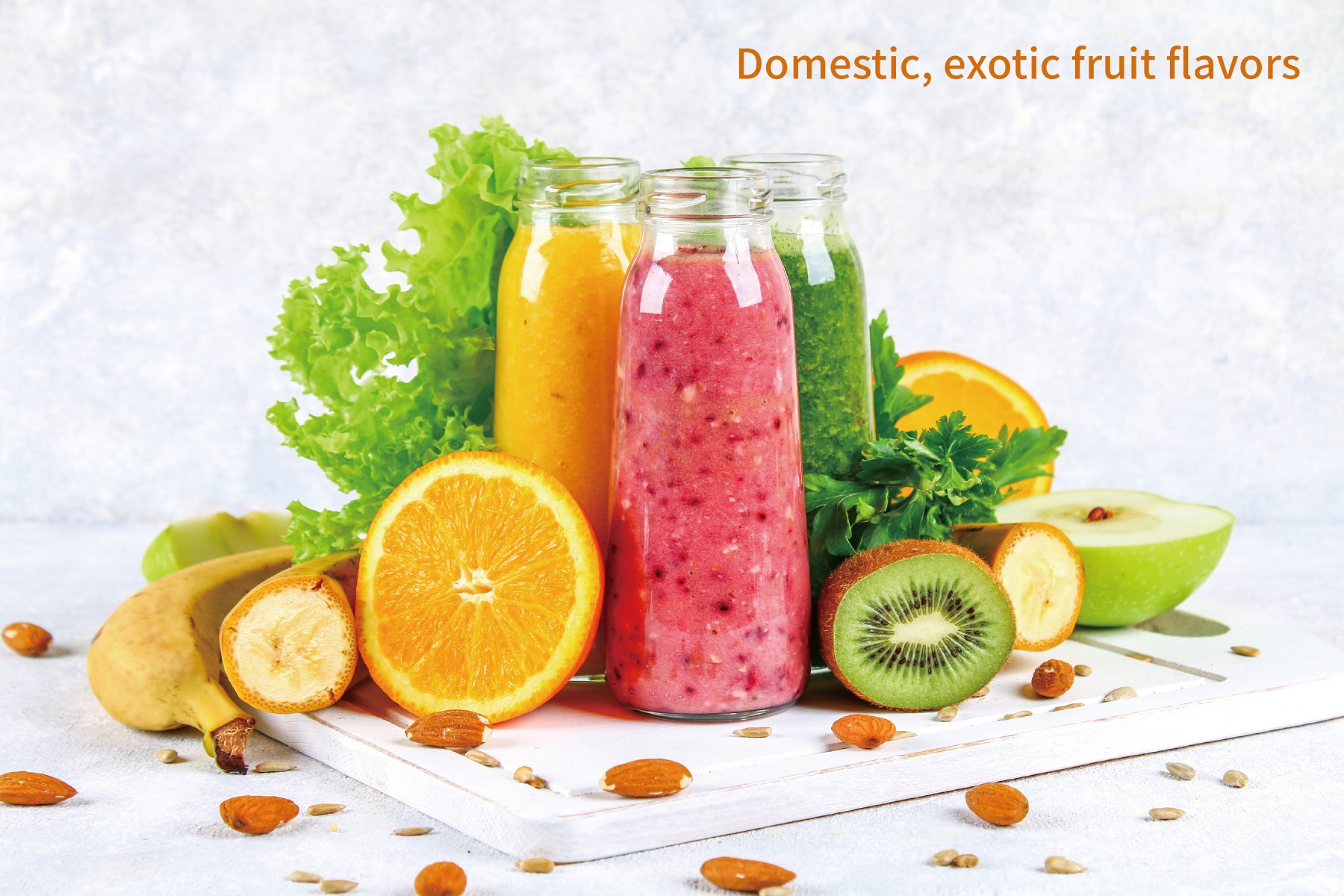 Citrus fruits like lemon and lime are staples in the beverage space, but grapefruit is quickly becoming just as popular. Moreover, where exotic fruit profiles are concerned, mango, guava, and dragon fruit are becoming more mainstream in beverages.
As travel is limited for most people because of COVID-19, customers are instead looking for mini-escapes through their food and beverage choices.
Using exotic fruits allows customers to travel the world in the safety of their seat, in other words, exotic fruits are an entry point for those experiences.
If you like to "travel the world" with your taste buds, why not add some Sparlar's Flavored Syrups to give your drinks a new and exotic twist? We have a wide range of taste, such as lychee and white peach!
Here are some examples of the application of Flavored Syrups (click on the picture to view the recipes)!
4. Bubble Tea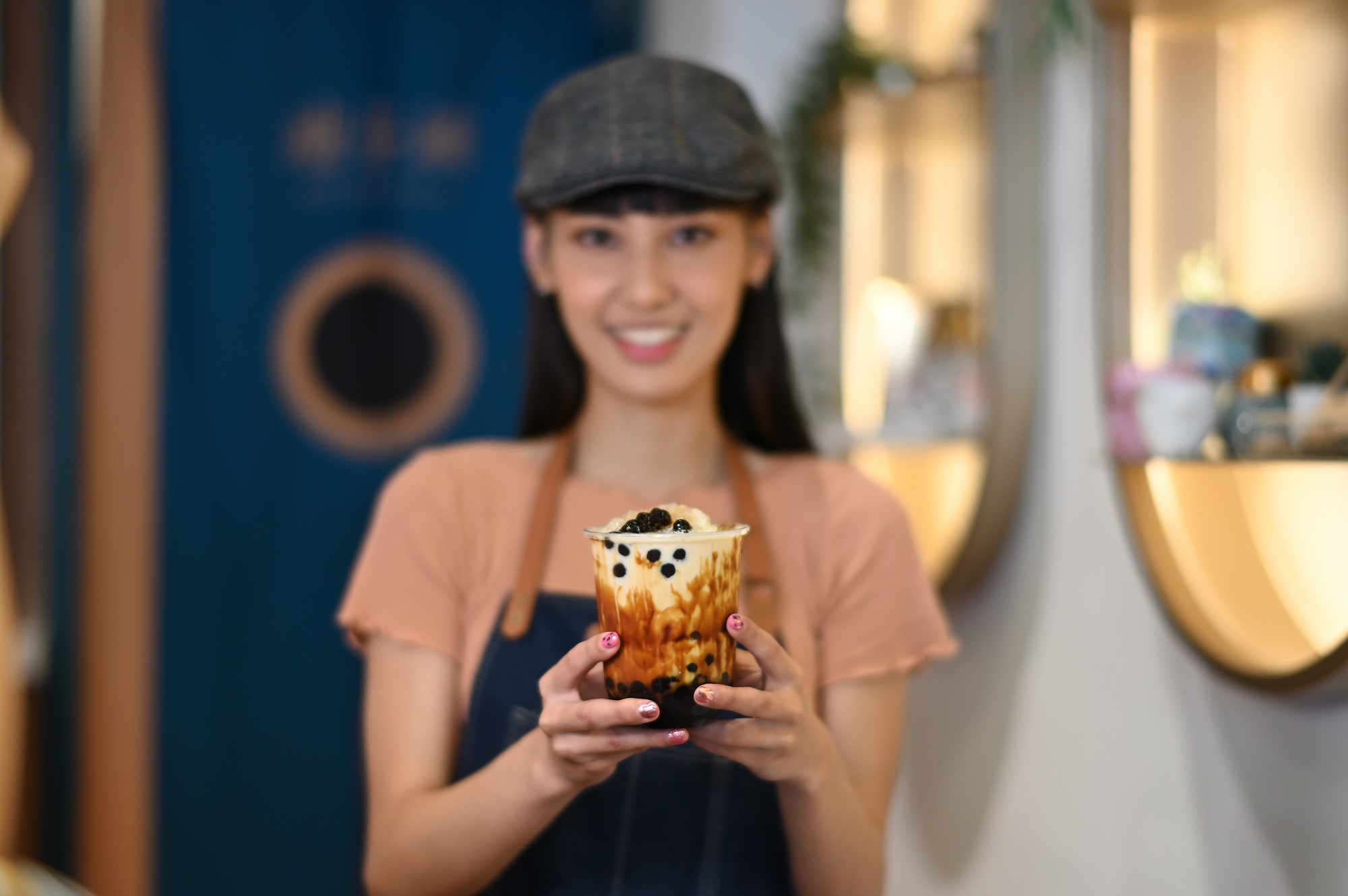 Despite being invented in the 1980s, the bubble tea fad has only been trending across the globe in recent years, and many people are in love with this Taiwanese beverage. In the first half of 2019, the export volume of bubble from Taiwan had reached 26,823 metric tons, an annual growth rate of nearly 90%; and the export value of bubble was 49.5 million US dollars, an annual growth rate of 116%.
According to The ASEAN Post, in 2018, the bubble tea market in Southeast Asia has grown 30 times. Moreover, Allied Market Research's study showed that the bubble tea industry is expected to grow by almost $2 billion to $4.3 billion by 2027. There is no doubt that the world is already crazy about the bubbly beverage.
The refreshing Taiwanese tea-based drink with its tapioca or fruit jelly "bubbles" is appealing to health-conscious individuals enjoying the healthier variants low in sugar, with organic soya milk, green tea or fruity mixes; as well as a younger generation seduced by its 200 or so different flavor combinations and even more customizable options making for a truly unique, tasty and fun drink.
You can mix some of Sparlar's Flavored Syrups or Gourmet Sauces in your bubble tea, making your drink even richer in taste!
Click on the pictures below to see Muscovado Flavored Syrup's introduction and learn how to make yourself a delicious bubble tea!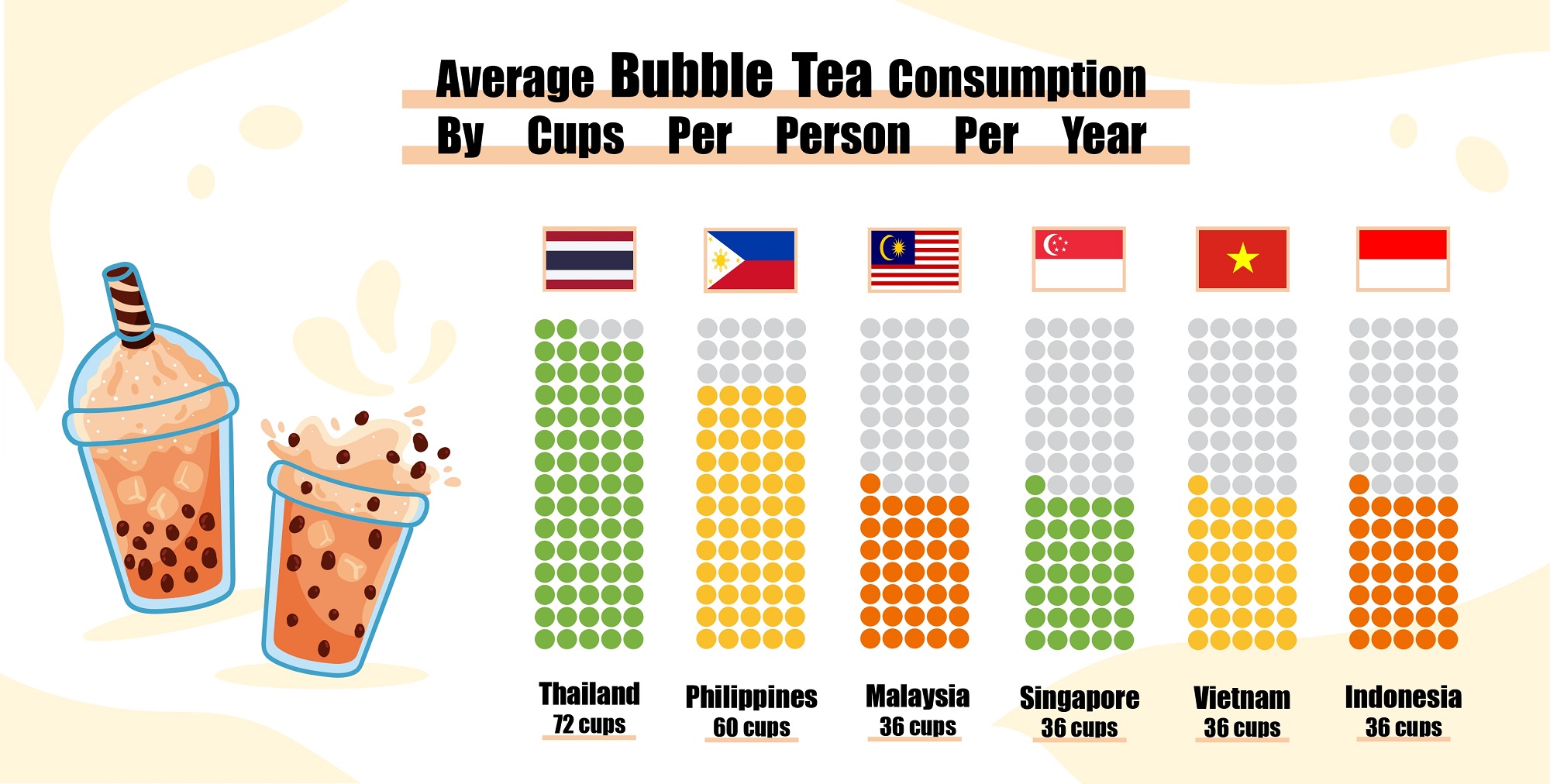 ◎ Data Source:

1. Top 6 drink trends in 2021: https://hospitalityinsights.ehl.edu/top-6-drink-trends-in-2021

2. How COVID-19 is reshaping the drinks industry: https://www.newfoodmagazine.com/article/115605/how-covid-19-is-reshaping-the-drinks-industry/

3. Fermented Beverages Market Size, Industry Analysis Report, Regional Outlook, Application Development Potential, Price Trends, Competitive Market Share & Forecast, 2021 – 2027: https://www.gminsights.com/industry-analysis/fermented-beverages-market

4. One in three drinking less in lockdown, UK survey finds: https://www.theguardian.com/society/2020/apr/16/one-three-drinking-less-lockdown-uk-survey-alcohol

5. Beyond beer. How low-and no-alcohol beverages are transforming the industry: https://corporatefinance.kpmg.us/insights/2019/beyond-beer.html

6. Domestic, exotic fruit flavors create tastes that 'travel': https://www.bevindustry.com/articles/93811-domestic-exotic-fruit-flavors-create-tastes-that-travel
7. FERMENTED DRINKS MARKET FORECASTS (2021 - 2026): https://www.mordorintelligence.com/industry-reports/fermented-drinks-market